6 reasons to choose Sardeo for your holiday adventure in Sardinia
1. Our excursions are environmentally friendly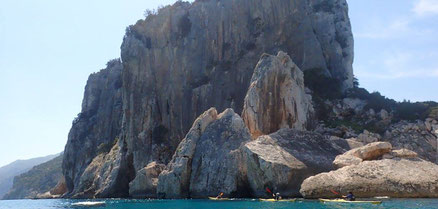 Sardinia is the second-largest island in the Mediterranean after Sicily and the farthest from the European and African continent.
This isolation has shaped the island's own fauna and flora and as a consequence the population living on this ancient land for millennia. Large uninhabited areas, secular forests, lakes, rivers, lagoons, mountains and small islands characterise Sardinia as a real continent.
A sort of Eden surrounded by the sea; here many species of animals are still living in freedom with specimens of both stationary and migratory birds.
Towards such a generosity given by nature we can only respect and responsibly live together with it.
For these reasons we favour "slow" activities such as trekking, biking, kayaking, canyoning or sailing to facilitate a direct connection with the environment.
A slow but intense experience to awaken your senses and live in harmony and respect with earth, water and wind.
If you care about nature, choose Sardeo!
2. We only choose local guides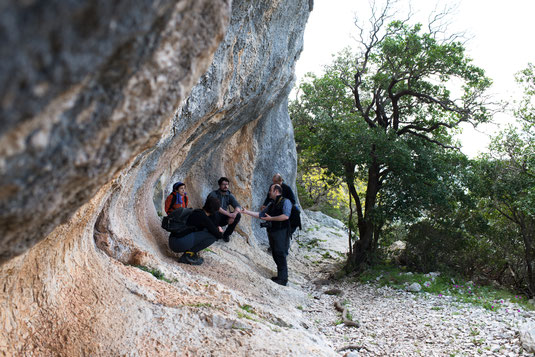 Our associates are 90% Sardinians who wholeheartedly love their land.
The remaining 10% simply fell in love with the island and decided not to go any further.
Not only knowledgable, our guides convey an almost tangible passion that will leave you with unforgettable memories and emotions.
Be careful not to catch post-Sardinia sickness!
3.  We support experiences that show you the traditions and culture of Sardinia
In addition to its generous nature Sardinia is a real open-air museum.
Since ancient times the island has been populated by several cultures. The most relevant and unique was certainly Nuragic.
Everywhere throughout the island we can admire megalithic architecture dating back over 3 millennia ago.
There are about 10,000 Nuraghi (both simple and complex), dozens of sacred wells, hundreds of necropolis (Domus de Janas) and giants' graves.
It's crazy but true; this population can still be found nowadays among Sardinian people. It is expressed in everyday life, traditions, languages, and most likely in their personalities.
We've created a page related to these experiences and we've called it "Sardinians for a Day".
You will have the opportunity to join several workshops and watch and learn about the preparation of traditional products like Carasau bread, cheese or even colourful Sardinian rugs.
4.  We value inland and little-known areas, encouraging social exchange with local populations.
There is no denying Sardinia is especially famous for its beautiful sea, coasts and marvellous beaches, which have nothing to envy of the Caribbean.
Even still if you just go a few kilometres you will find yourself next to beautiful mountains, valleys and large uninhabited spaces with oaks stroked by the wind and large stretches of forest.
Hundreds of nuragic towers are scattered across, guarding the numerous sheep flocks from the top of the hills.
Every now and then we find a small town or a village awaiting to welcome us with their knowledge and flavours.
When you choose to hike with a local guide you get a number of opportunities to socialize.
Indeed in the inland areas of Sardinia, the social fabric has deep roots based on helping one another.
5. Have fun!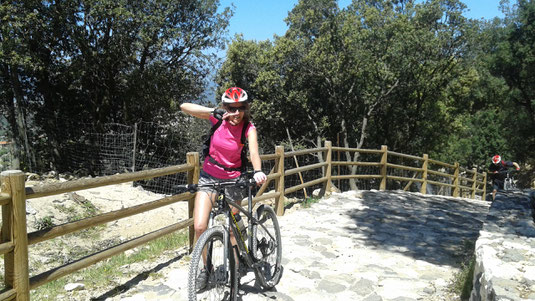 Sardinia can be considered a real natural playground.
Sea, rivers, mountains and wind are the elements that accompany us during our excursions.
Whether you are alone, in a couple, with your family or in a group fun is guaranteed!
6. With Sardeo you can book your excursions with a safe and secure payment!
Sardeo has been the first platform in Sardinia to introduce an online booking system to allow online reservation of activities.
From your laptop, tablet or smartphone, you can organize your holidays in a few clicks with all the freedom and flexibility you need.
If you love nature, choose Sardeo!
links