DISCOVERING SU GORROPU, 'EUROPE'S GRAND CANYON'
Perhaps because of its sunny coasts and its sapphire blue waters, not all the visitors who come to Sardinia know about the attractions of the interior part. However you should not feel guilty as some of these attractions are not easy to access and they might be out of the typical tourist trail.
Already part of the National park of the Bay of Orosei and Gennargentu, Eastern Sardinia offers rocky cliffs, hidden beaches and unique wildlife, such as the rarely sighted Monk seal.
This area is considered to be one of the best places where to hike, go trekking and explore the wild heart of the island.
Su Gorropu Canyon is one of those destinations out of the tourist trail. An enormous natural corridor of 4 miles, half an hour drive from popular seaside resorts, made of 450 meters high walls of sheer limestone, which keeps it isolated blocking out sun and sounds.
Su Gorropu has been slowly created by the erosion of the Rio Flumineddu (now an underground river) and transmits you the immensity of nature. The gorge can be penetrated entirely only with the support of a guide who knows the territory and is really integrated with the historical and natural monuments of the area: you can also observe fossils in some of the rocks.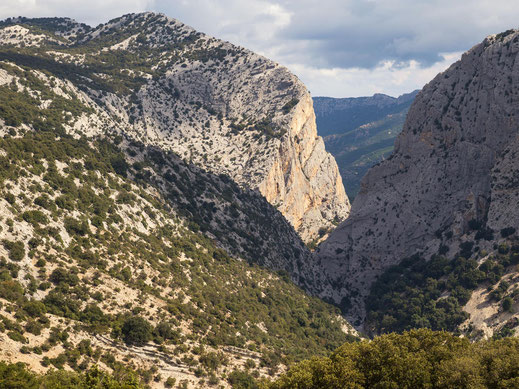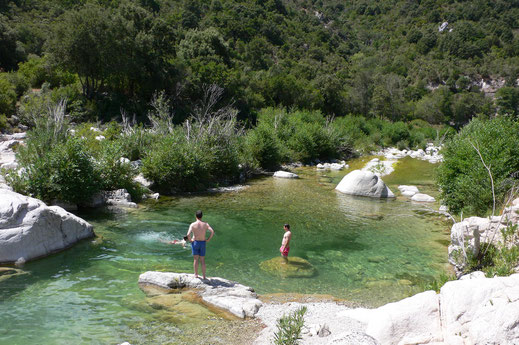 In Sardinia, tourist information refer to Gorropu as the Europe's Grand Canyon. Definition of the deepest Canyon in Europe is however still debated, as also Gorges du Verdon (France) and Tara River Canyon (Montenegro) claim to be the deepest canyon in the continent.
The problems of this debate is measuring the height of the wall as on one side might be different than that the other. Furthermore, a canyon is always narrower at the bottom than at the rim, so it's difficult to estimate its width as well.
But enough of numbers and figures. Get out and explore, you are no adventure if you haven't tried the excitement of a gorge!
Sardeo offers several hiking tours in Eastern Sardinia, check them out on this page and make your reservation online.